Telling a story through interactivity
Grup Barcelonesa, a Barcelona based company with over 2.000 customers around the world, wanted to have a special vip event celebrating their 75 year of history; something classy, emotional and not very corporative.
We produced the whole event and took care of everything.
Insight
Transmit their story in a kind and different way.
Special event without obvious corporative messages.
Concept
A chemical based event to tell that story in a subtle way using the interactivity and storytelling in the wall, the catering, the staging and other elements.
Solution
75 years making good chemistry together
To tell the story of Grup Barcelonesa we built an interactive 2'40 x 2'40 m. wall and design the "Barcelonesa Chemical Formula" to connect all the elements in it (texts and interactive).
We divided the content in 3 parts: origin, today and the future. In each part a little piece of information was provided along with the interactivity and the content created ad hoc. They were also another 3 milestones connecting between this 3 moments.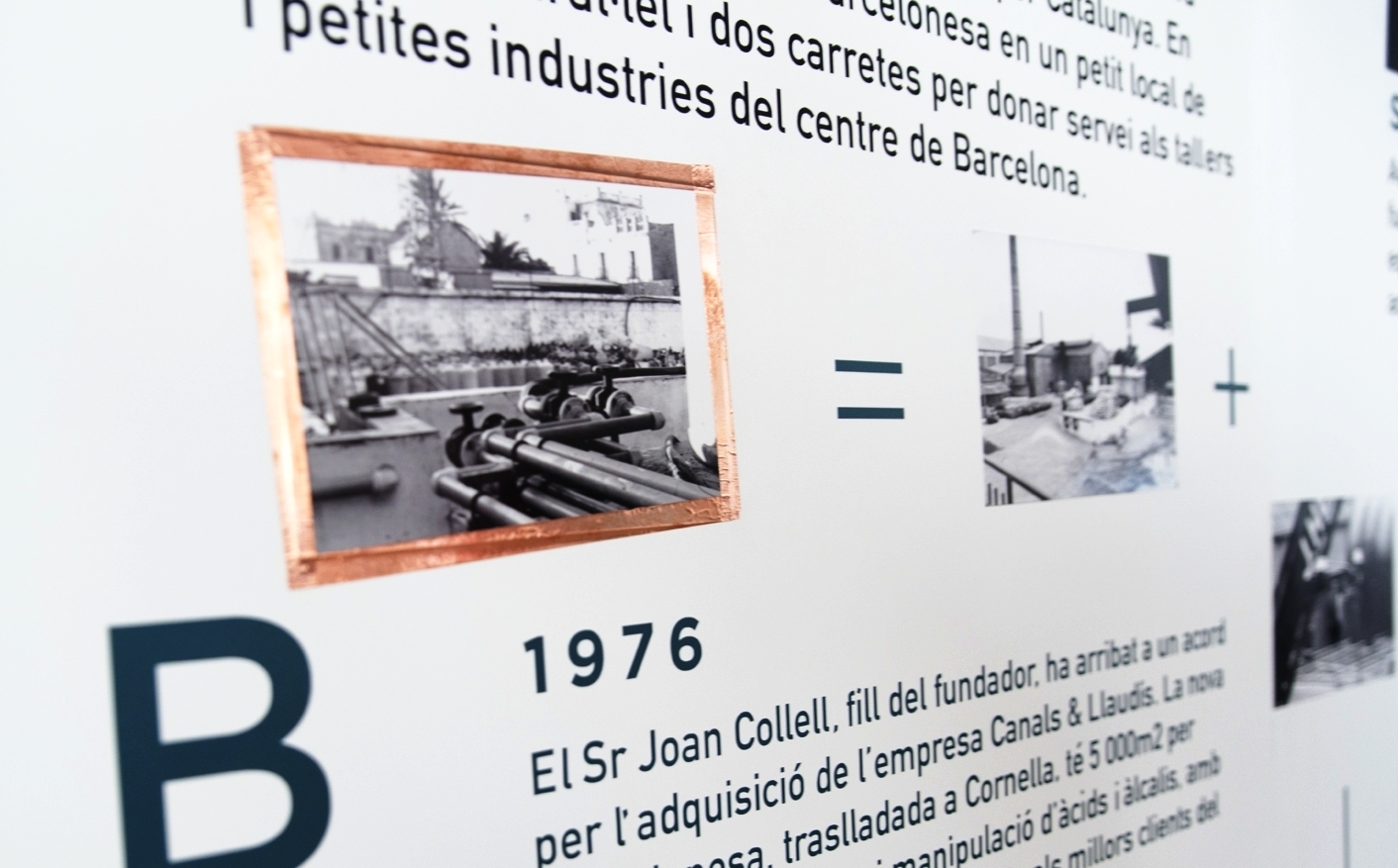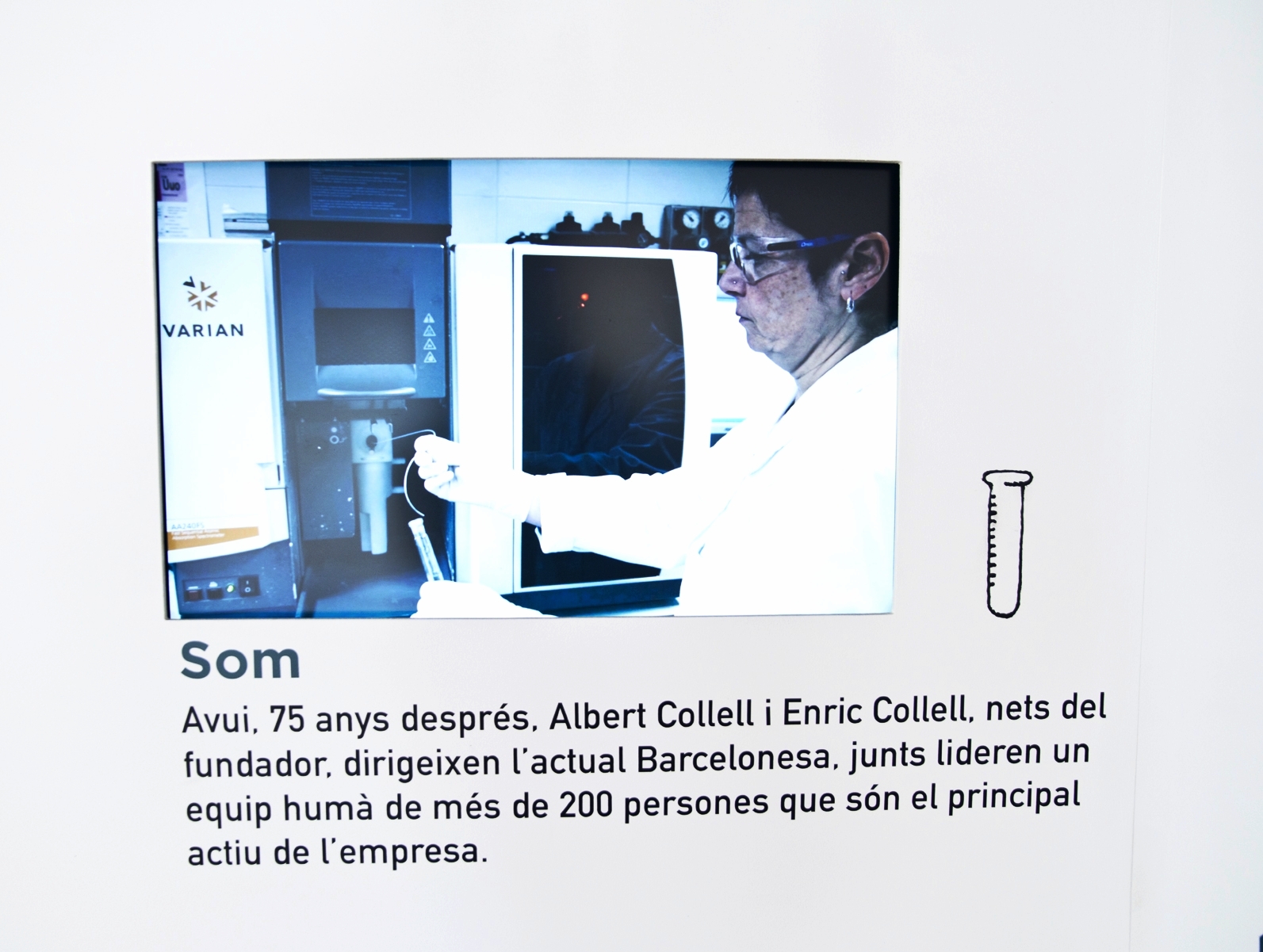 Origin
The sounds of the old factory triggered by touching the pics.
We created the audio content too.
Today
A painted test tube has the ability to start a video.
We edited a corporate video provided by the client using the most dynamics images and also added some graphics.
Future
A future looking quartz will reveal a hologram.
We created both the sensor and the hologram content.
In the event we also had: an impressive catering with chemical reaction and process / a cocktail design for the client / some actors to boost the space and add some humor / a cellist playing some contemporary classical music to add a classy touch / a scent lab (scents where projected towards the guests)
Team:
Wall: 6 people for creating, designing, developing and building / 3 people on site
Event: 28 people including catering, cellist, actors and production team
The event took place at AtticStudio

Client: Grup Barcelonesa